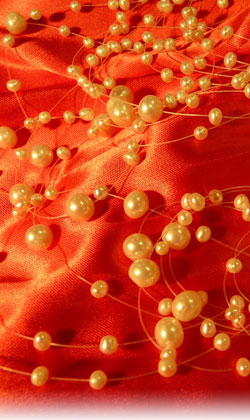 Nessya's Gems and Jewels is the finest playground of Sterling Silver and Semi-Precious Stones Jewelry in Atlantic Canada.
Nessya's Knows Women
Nessya's knows that jewels, make women feel good, empowered, connected, loved and confident. Nessya's also knows that women are distinct with their differing tastes. Keeping all this in mind, every Gem & Jewel is hand selected for every woman, every occasion and every budget.
Nessya's Designs
Owner Nessya Neemron creates a distinct and coveted selection of her own designs every year. Nessya draws on her intuition to direct her creativity, crafting pieces that appeal to classic and funky tastes.
Nessya's Hand Picks
Owner Nessya prides herself on hand picking her line of imports. Every pendant, necklace, earrings, bracelet has to impress and meet quality standards by Nessya herself. Nessya is honored to host jewelry handmade by the world class silversmiths of Bali. A gift waiting for you.
Nessya's Just For You
Talk to Nessya if you need a gift or a customized design, something tailored to you, for your wedding, graduation, or any special occasion. Add to your jewelry collection with something designed just for you.
Quality
Nessya ensures her silver and semi precious stones are of the best quality. Nessya hand picks each piece to examine and approve each earth bound, rock crystal and ocean bearing gem. Nessya looks for raw beauty, funky, interesting, playful and energy of each piece. Nessya's is jewelry at it's finest.